Welcome to the Ramey Collectors Matchbox page! Here you'll find photos and information on
the various lines Matchbox haves. We specialize in Convoy trucks, and are always buying them.
Select one category from the below list:
---
Over the years, Matchbox has had different packaging for their Convoy trucks and Cars.
On the back of the packaging on the blister packs there where photos of other trucks on that
year, a few of them just repackaged.
Here are a few examples of the packages. Please scroll down.
---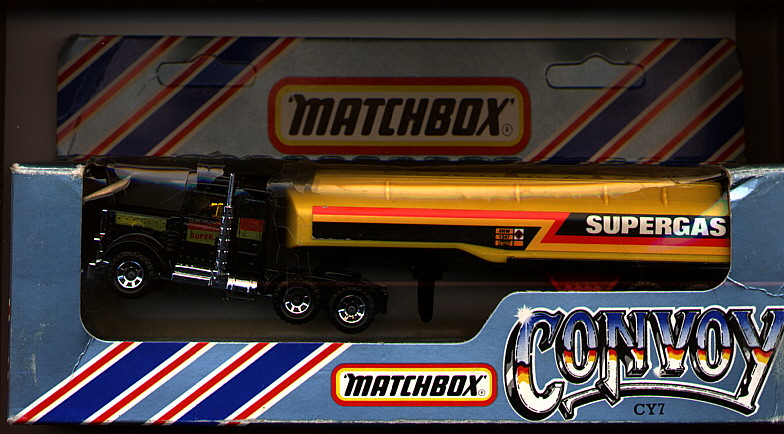 1983 Convoy box, Made in England. 3 languages on package.
GoTo Top
---
1989 Matchbox. Package in 6 different languages.
GoTo Top
---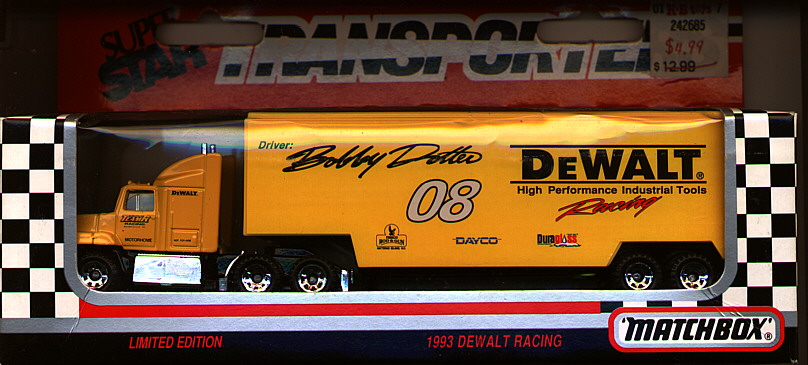 1993 Matchbox White Rose Collectibles. Super Star Transporters
GoTo Top
---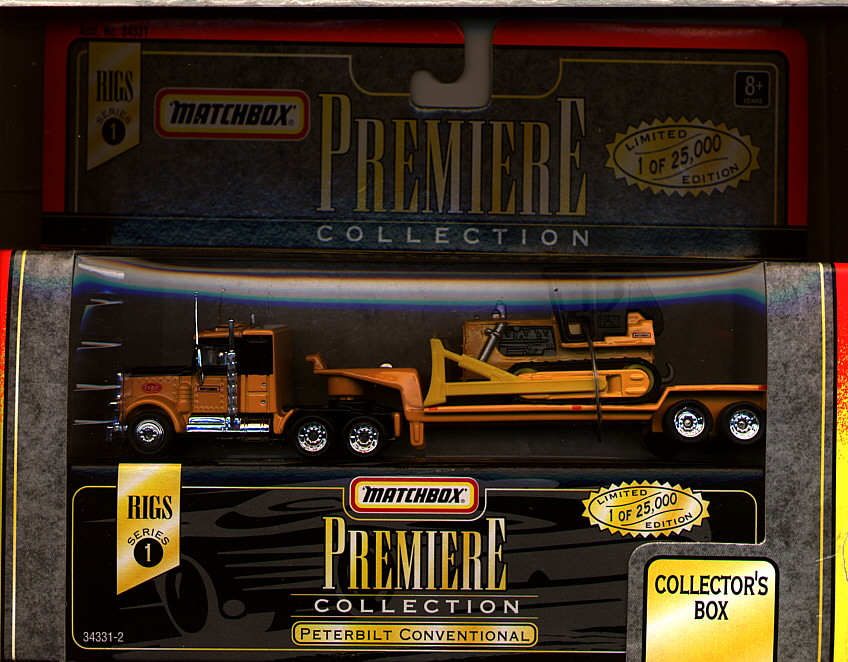 Premiere Collection Series 1. 1996
GoTo Top
---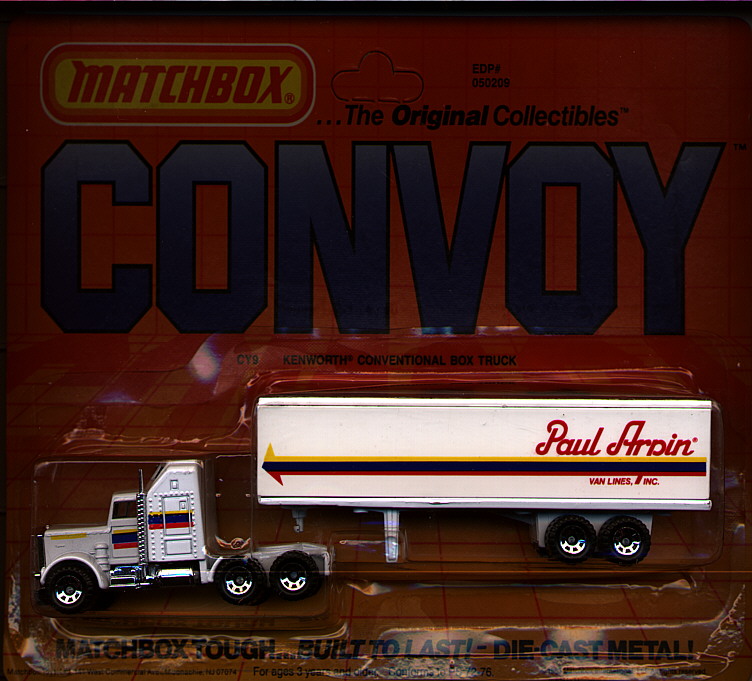 1983 Blister pack.
GoTo Top
---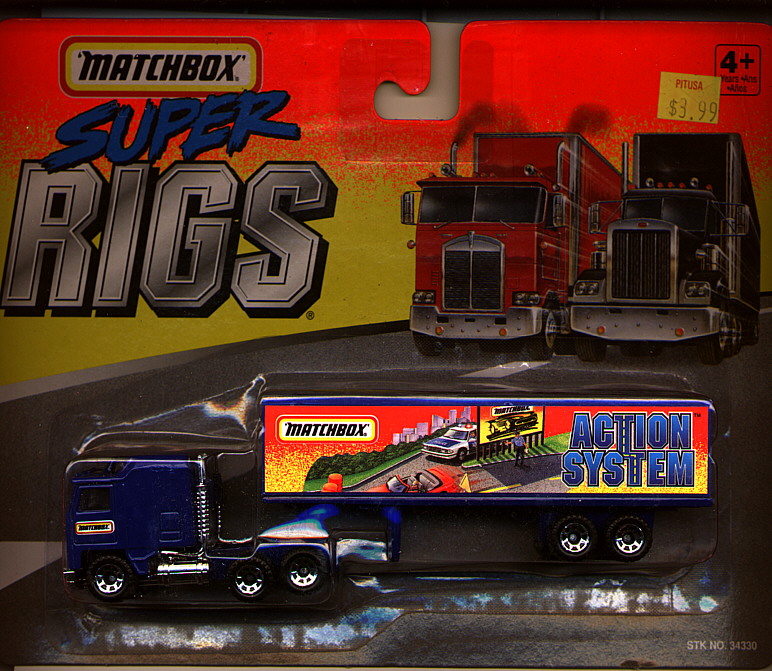 1995 Super Rigs
GoTo Top
---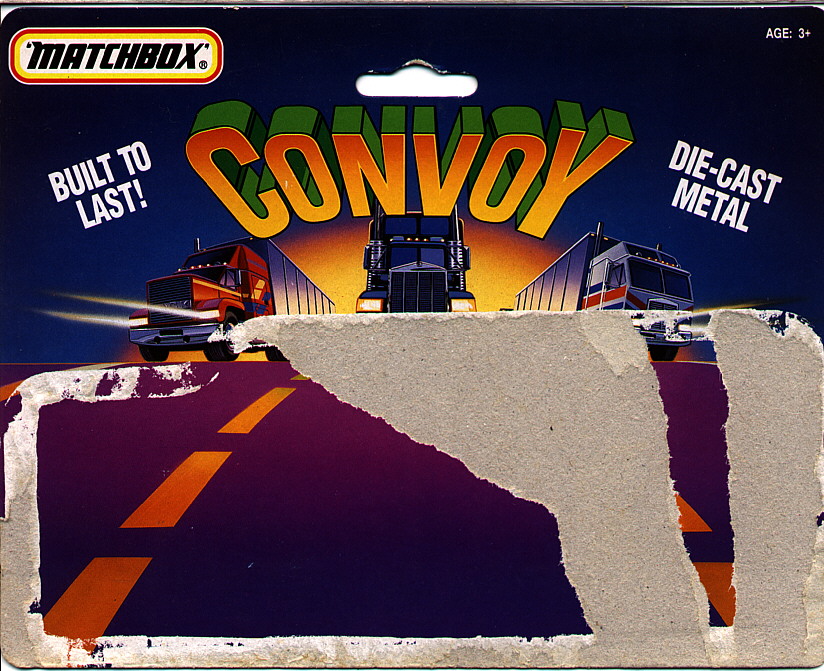 1991 Convoy blisterpack. Last time the line was called Convoy (changed to Super Rigs).
This packaged included the blue Car Transporter.
GoTo Top
---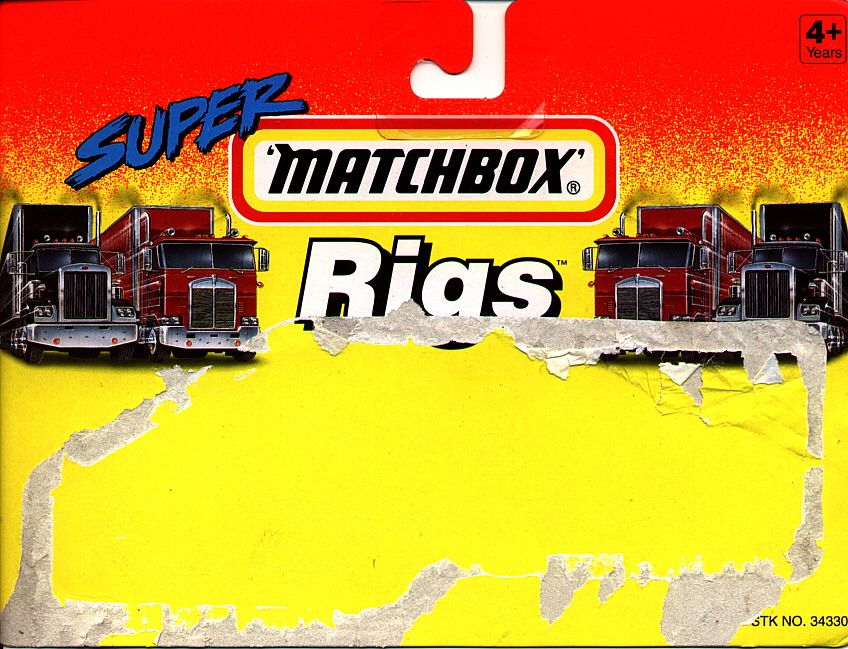 1994 Super Rigs packaging. This one had the Oreo rig.
GoTo Top
---
1992 Super Rigs Packaging. First time they where called Super Rigs.
GoTo Top
---
Ramey Collectors
Back to main page
E-mail Maskatron